Know Your Worth and Own Your World!
Build the skills and self-awareness to become the person you dream of being.
Authentic Self-Worth. My goal is to help you empower yourself to become the person you dream of being. This site contains resources to provide you with actionable guidance, missions, and strategies that will help you build self-awareness, confidence, find motivation and achieve success in your personal and professional life.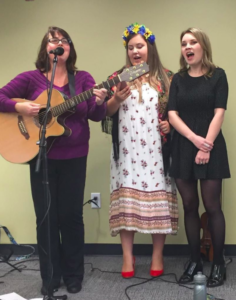 We will also focus on creativity and how we can use that creative spark for self-expression and authenticity. We will also tackle issues of fear, insecurity, and despair. Many of us want to break through and break free of old patterns, fears, and programming. We just need to hear a single word or idea to start us on the path to change and growth. Let's explore these realms together. We will seek the answers to inspire, excite, and embolden you to live the joyful and satisfying life you were meant to live.
The C Zone!
Hear short, daily snippets on how to cultivate creativity, find inspiration and succeed, find me in The C Zone at anchor.fm.
See the Workshops page on how my confidence, leadership, and communication workshops can help you and your team thrive. When we see ourselves authentically, anything is possible. When we educate ourselves on our inherent worth, we can do anything.
Head to the Books page to learn more about my views on actionable techniques and strategies to build self-confidence, set goals, and live authentically.
Share this page.