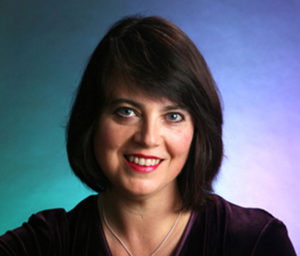 Speaker, Author, Singer, Storyteller, Creative Entrepreneur.
I am a creative entrepreneur. As an educator and a communicator, I have been facilitating creativity, communication, and education workshops since 1997.
Over my twenty years at NASA, I trained scientists and educators to discover and tell compelling stories on the most complicated topics. Traditional introverts, these workshop participants learned to share and inspire others with their presentations. My workshops will help your organization achieve the same, and even greater, success.
I have traveled the world as an educator and trainer for NASA, the National Geographic Society, and as reader, guide, and coach for my clients. In my work at NASA, I trained thousands of scientists, teachers, and others. In these workshops, they learned how to present information on complicated topics in an exciting and compelling manner. I developed the training methodology and helped these new trainers thrive.
Early Life
Born in Bendery, Moldova in the USSR, I and my family immigrated to the USA in 1974.
During the year-long immigration process from the Soviet Union, I lived for nine months in the war zone of Israel. The skills I developed then are universal, can be taught, and can help others thrive. My goal is to show you how to develop these skills for yourself.
When we arrived in the USA, after the multi-country immigration process, we settled in Michigan. As a child, I  started my first business making decorated paper, candy cane pencil toppers that I sold to my classmates. I graduated as valedictorian of my high school class and also graduated from the University of Michigan.
I then moved to Washington DC and worked as an educator at the National Geographic Society and at NASA where I still occasionally consult.
Growth
I developed the Life Elements personal growth system and released the book, "Life Elements," in 2008.
Communicator
In 2001, I released my "Learn to Sing" classes and workshops. Participants use singing to free their creative spirits and to build confidence and purpose to work and sing together.
I added the "Work In Harmony" team-building through singing corporate workshop to help teams and organizations coalesce and thrive. Soon, after I incorporated the "Tell Your Stories Better," workshop and the self-development seminars.
My work at NASA provided opportunities to teach scientists and educators how to present their information to everyone from first-graders to international diplomats. And I adored helping scientists learn how to engage their audiences and communicate in an engaging and confident way.
Today
The year-long process of immigration across four countries shaped me into a true communicator and how we can enhance our interactions and connections with others through sending and receiving. I facilitate creative communication workshops and seminars at corporate functions and other events. (See the demos.) I am writing, Own Your Talk! and The One-Minute Growth Spurt. I am also preparing the Show Up! Journal for wide release.
I live in Greenbelt, MD, USA with my husband, our dog, two cats, and a house full of books, musical instruments, and travel guides.
Please contact me with any questions.
I'll see you down the road.
Share this page.